In today's world, Facebook has surely turned into that magical wand for the marketers through which they can target almost any of the segment that they imagine. One of the reasons, that why Facebook Ads are trending so much these days is that this social media giant has done a tremendous and a fantastic work as expanding the horizons of the places where your ads will be shown. Thus, now before planning to enter this vast world of advertising, you must know that Facebook is no longer that one option platform.
But with more placement options available, along with the benefits the responsibility for the advertisers has increased too. This is because now advertisers have to keep a close eye on how their ads are rendered on all platforms if they want to minimize their money wastage and work in a reasonable budget.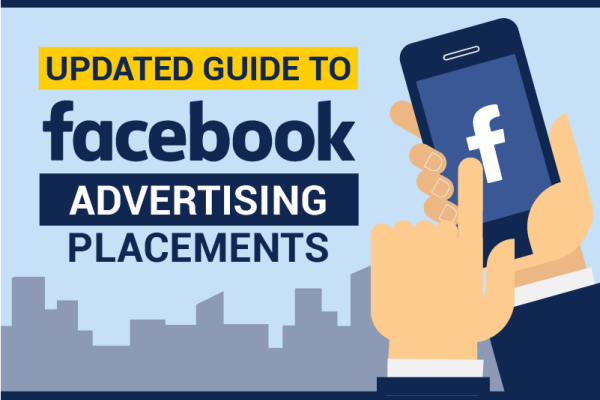 For example, if we consider the platforms Instagram and Facebook Messenger, then if during the ad setup you select to show your ads on all available options but forget to provide square images or Messenger specific copy, then you are going to be in big trouble.
If you are still on the beginner stage in the world of advertising, there is no need to panic for you because even if you don't know much about Facebook Ad Placements, here we have tried to cover the basic information like the different kinds of Facebook ad placement options that are available and the steps to choose the right ad placements which will help you succeed in the long run.
Facebook Ad Placement Options:
If you are stepping in the world of Facebook advertising now then when you begin with your Facebook advertising account, you would realize you get two main options for running your ads on which are automatic placements and edit placements. As soon as you start working with your account, originally you will see that your ads are set to run on 'automatic placements' option.
If you are wondering what this option means in basic language and how does this work then for your knowledge, this is the recommended option by Facebook which will make sure that your ads are automatically shown to your audience in the places they are likely to perform the best. For this objective, the placement options range between Facebook, Audience Network, Messenger and Instagram.
However, this option has received mixed reviews from people, some believe it requires you to spend more money and some believe it lessens the workload.
If you are the type of person who likes to do things their way and not go according to the automatic work style, then the second option of 'edit placements' is the one for you. Once you click this button, you will open up to a gorgeous world of placement targeting. There would be several territories where your ads can be shown. Now let us study these main head options in a bit detail!
Facebook's desktop and mobile news feeds
The Audience Network
Instagram
Facebook Messenger
Facebook Ad Placement:
When talking about serving social media ads, the Facebook Ad Placement has been the original rock star and over the years going through a bit of change here and there have improved themselves to provide more flexibility to the advertisers. However, the thing to keep in mind while using the option of ad placement is that unless you choose to target both mobile and desktop simultaneously, not all placement options would be available to you.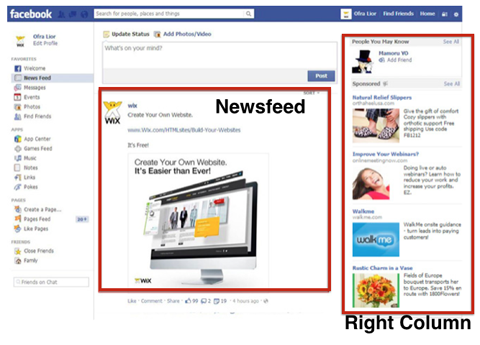 If you choose to target only the desktop or laptop computers users, then you will be limited to Facebook's news feed and the right column placement which is a term used to refer to the compressed version of ads you see on the side of the Facebook UI.
Whereas, if you target only the mobile device users, then you have the option to serve to Facebook's news feeds and the instant articles too. The proper placement options available under this head are:
Feeds (mobile and desktop): The standard news feed ads.
Instant articles (mobile only): A large and expansive format focusing on images, videos, and more. Requires additional setup.
In-stream videos (mobile only): A video ad which runs in between the other videos.
Right column: The image ads visible on the right side of Facebook's news feed.
Suggested videos (mobile only): Videos that run after other videos.
Marketplace: The standard Facebook ad, just on the marketplace in the Facebook app.
The Audience Network Ad Placement:
Similar to the Google Display Network, the Audience Network placements appear off Facebook and gives the advertisers a way to extend their reach away from social media and into websites and mobile apps. The ad can be displayed as banner, native or even interstitial. If your campaigns have a video related objective, then you can also run in-stream and rewarded videos.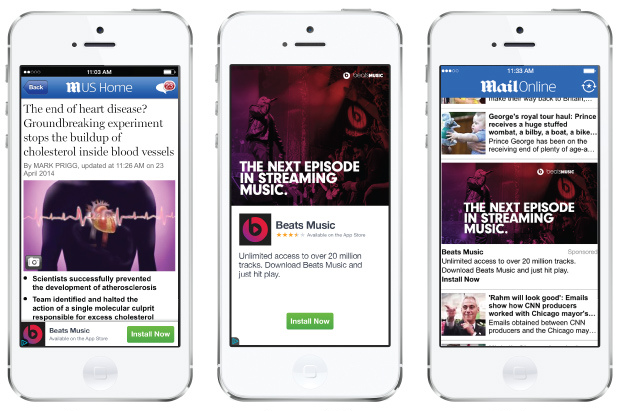 Moreover, if you don't want your ad popping up in an unwanted place, then you also have the option to exclude specific categories of websites and apps from the audience network, thereby reducing the number of wasted clicks. The best part is that these categories and block list will also work for instant articles and in-stream video placements too. For a proper understanding of the placement options, have a look:
Native, banner, interstitial (mobile only): Standard Facebook ads that run on sites other than Facebook.
In-stream videos: A video ad which runs in between other videos.
Rewarded videos (mobile only): Video ads which run in-between a user's cooling-down from a game. This is typical in free games, as developers make money by showing ads.
Instagram Ad Placements:
From the perspective of the user base, Facebook's acquisition of Instagram in the year 2012 was a remarkable move taken by the tech giant. This decision has not only resulted in the platform currently boasting of over 800 million monthly active users but has proved to a milestone in the advertising world as it gives an added ability to the current Facebook advertisers to expand their reach to a different platform altogether.
The Instagram Ad Placements, give you the limited capability to target mobile users only. However, still can choose between advertising within the Instagram 'stories' or within Instagram 'feed'. To help you understand this better, have a look:
Feed (mobile only): Appears just like any other standard Instagram post, except it's an ad.
Stories (mobile only): A disappearing ad which appears between user's stories.
Facebook Messenger Ad Placements:
Under the Facebook Messenger Ad Placements, you as an advertiser have basically two main options to choose from which are sponsored messages and messenger home. The sponsored messages ads appear only when they choose the 'messenger' objective at the campaign level.
This placement allows the in-text, targeted ads to re-engage with people who already have an existing conversation with your business. The home option is essentially a banner ad which appears in the home menu. This was all about Facebook Messenger Ad Placement, for a clear outline, look at this:
Home (mobile only): Appears like a standard Facebook ad which is formatted for a Messenger screen.
Sponsored messages (mobile only): This option sends a message to the consumer. However, it requires additional setup.
4 Steps for Choosing Ad Placements:
Now as we have earned proper knowledge about the various Facebook ad placement options available, we should move to the next important question which would be 'How should I determine which placement will work the best for me?'. To answer your question, we have created a very simple and easy 4 steps approach which if you follow, you can witness tremendous results. So, let us begin with this 4 steps procedure!
Step 1: Let the ball be in audience's court
Once you have created an ad set and have chosen your targeting, then turn on your automatic placements. You can set your bidding to automatic as well. Let this system run around for approximately seven days or longer or shorter, depending upon the amount of your budget. Seven days for $100 per day should prove to be enough. In this duration make sure that your ads appearance and creativity looks good on all of the placements that have been selected in the ad creation page. Also, remember to check every day without fail, that your budget is pacing evenly.
Step 2: Review your Ad's Performance
Don't think that your work is done once you create and place your ads, rather it is now that the main part has come. Log in to the ad manager, select the campaign and choose the 'breakdown'. Then scroll down to the 'by delivery' option and click on 'placement and device'. Once you do this, your ad sets will expand and you can see where your ads delivered and which was your best performing placements. If there are no clear results, you can either run the campaign for another week or just go with your gut feeling.
Step 3: Create new identical ad sets
For creating identical new sets for the devices and placements that worked, you need to just copy your ad set from the best performing places and devices. Then, in the ad setting choose that single placements and device. Leave the best performing ad set as the only one action from the existing campaign and also copy the best working one to that new ad set. Aim for a daily budget of at least $50 per ad set.
Step 4: Track your Performance
Now the final and the easiest step is to see how your placements are performing in the ad sets view. In the top line view, you can track the performance easily and then pause nonperforming ad sets when required. Usually, the best ad placements will have the best results.
Conclusion:
Since the past few years, the Facebook company has invested great efforts in upping its advertising game, which has resulted in a beneficial expansion of Facebook's advertising placements and platforms. It was in the year 2018 that the Facebook ads could appear not only on Facebook itself but also on Facebook Messenger, the Audience Network and on Instagram as well.
However, Facebook provides a basic and easy automatic placement option and recommends the users to use it, but still, it requires a lot of manual intervention if you want the best results. Though with manual intervention you may think that the workload increased but by the end, you would feel confident in the ad placements that you are running and would also be satisfied with the way the things are shaping up. This way you can even track your results as well as the progress on a more granular level.