Are you an e-commerce retailer who is facing a difficult time in boosting their conversion rates? It is not really easy to develop an e-commerce business as the road for success for an e-commerce retailer is not long and smooth, rather it is long and bumpy, filled with numerous hurdles.
The first difficult step of driving organic traffic to your website page in itself is a very hard job but once you pass this stage 1 by having a great SEO strategy or an excellent PPC campaign, the next hurdle which you might face is of lack of conversion.
In other words, you might notice that customers despite loving your e-commerce store design are not buying many products from your website and hence their love for your e-commerce store design is not necessarily converting into sales.
Or in some circumstances, you might notice that your optimized landing page worked very well with users, that they came as close to the point of sale that they added products in the basket, but instead of doing the next obvious step of placing an order they surprisingly abandoned the basket.
We understand how heartbreaking is it, seeing customers arrive at your website, adding products in their cart and then at the last moment backing out from buying the product.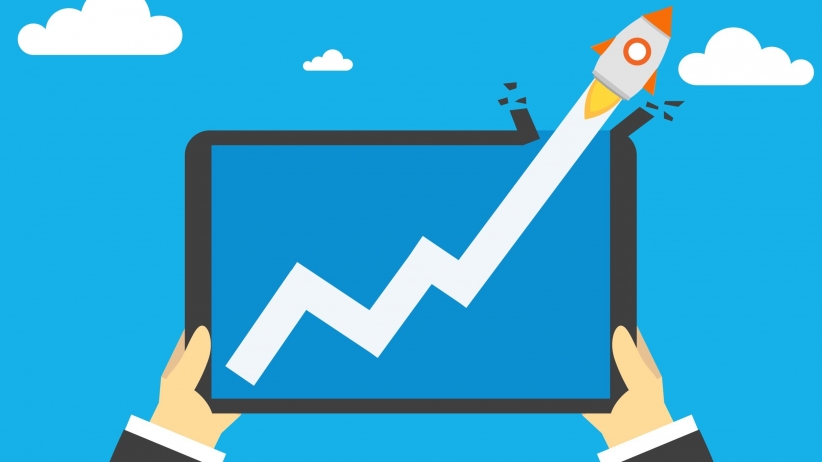 Now before focusing directly on the problem that why the customers are not converting into sales, you should first try to understand a customer's mindset, problems or insecurities and then assist them to complete their purchase. Some simple steps to follow for the same!
Go For In-Page Polls and Customer Feedback: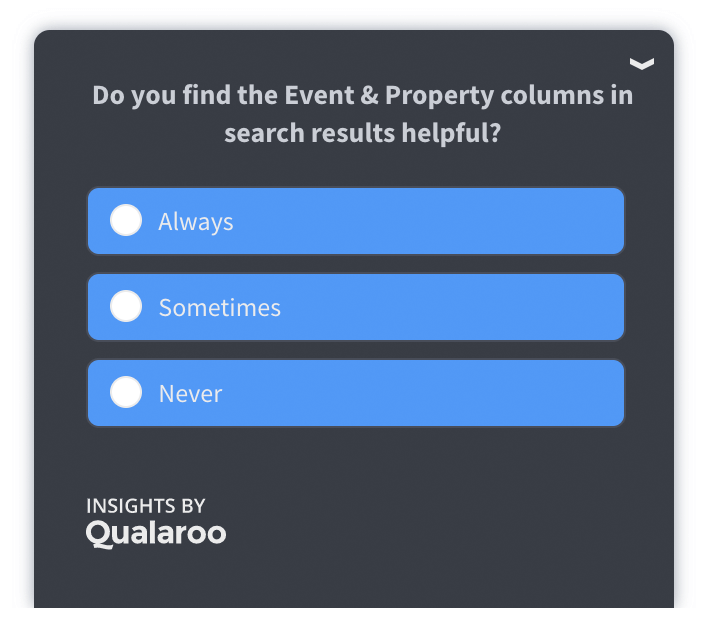 One of the best ways to understand the customer's viewpoint regarding your product is through getting a survey or asking them for feedback. So, what you can do is to introduce in-page polls as well as feedback prompts on the different important landing pages of your website and ask your customers to fill them. This way, you not only get to know their views but also get some amazing out of the box ideas which you would have never been able to think yourself.
Introduce Live Chat:
As a user, you might have already come across several live chats on various online e-commerce platforms. If explained in even simpler terms, then one can understand live chat as a simple pop up module that appears on the web page after a user has spent a certain amount of time on your page while showing next to zero engagement, which in most circumstances can be assumed as that the visitor might have some query.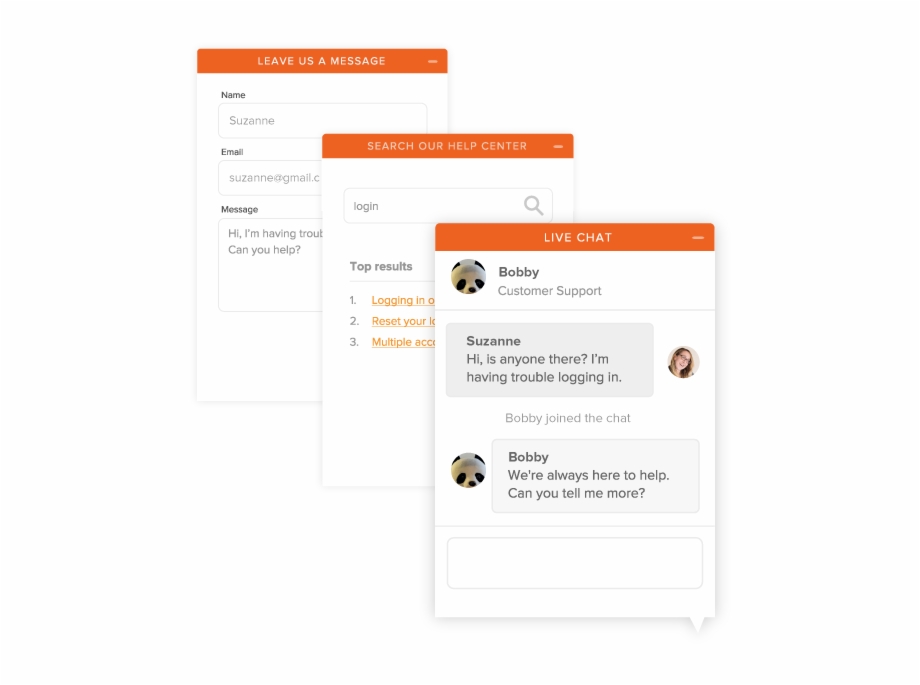 On the landing page, the live chat appears mostly on the bottom right corner of the web page and is used to solve any query that a user might have regarding the website or their products. Once a user is on the sales page, it is not difficult to assume that they are in the frame of mind to purchase, so when live chat is installed on sales page, the retailer can take advantage of the visitor's frame of mind and quickly erase any doubt or query that they might have regarding the product which further pushes the user one step closer to making a purchase.
Send in Reminder Emails:
Sometimes it happens that a user finds a product fascinating and adds it in the cart but due to some urgent work coming up or due to some demanding circumstances, they tend to forget about that item, which often results in abandoning of the basket. There can be many other reasons as well including high prices or better alternatives available and so on. For the situation to result on your side, when the user has not shown any interest in making a purchase even after two to three days of their checkout, you can send them reminder emails or can ask them if they have any query or do they require any assistance in completing their transaction or if they did not find the information about the product that they desired, etc.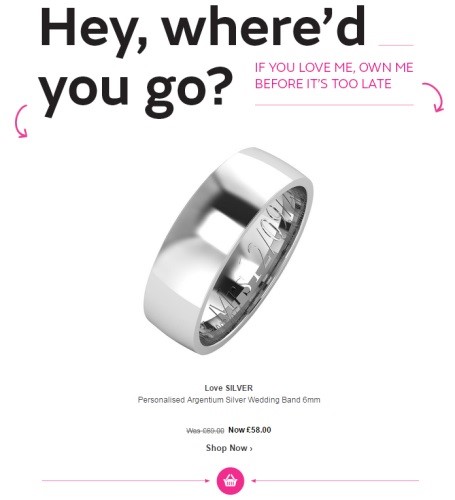 Make sure that you find a methodological and a catchy way of collecting this data because after all, it is your last chance of pursuing the customer to buy the product. For better results, you can even add some worthy discounts to make the proposition more appealing to the customer. Be persistent but not irritating, catchy but not boastful and most importantly genuine and not fake!
Now that you have understood the reason why certain users are not converting into sales, you can now finally work towards solving the root problem more efficiently and logically. Without a good conversion rate even if millions of users are visiting your site daily then also it is a complete waste. For having a high conversion rate, your work strategy should be a mixture of common sense, general customer understanding, lots of patience and experience.
Rather than getting frustrated or disappointed, understand that the trick is to have a store design which is both beautiful and has elements which lead the user towards the purchase, thus converting into sales. For designing an e-commerce design which will attract maximum conversions and will let you control your revenue, you can follow some of these amazing and simple methods!
Sell Your Product With Great Images:
One of the biggest drawbacks of selling a product on the online platform is that the customer does not get to see the product before buying it and hence it is very important that you as a retailer provide them accurate information, proper photographs and genuine details as a token of satisfaction. Photography plays an important role in making the customer envision the product that they are about to buy. For example, if you are about to buy a shirt for your next job interview.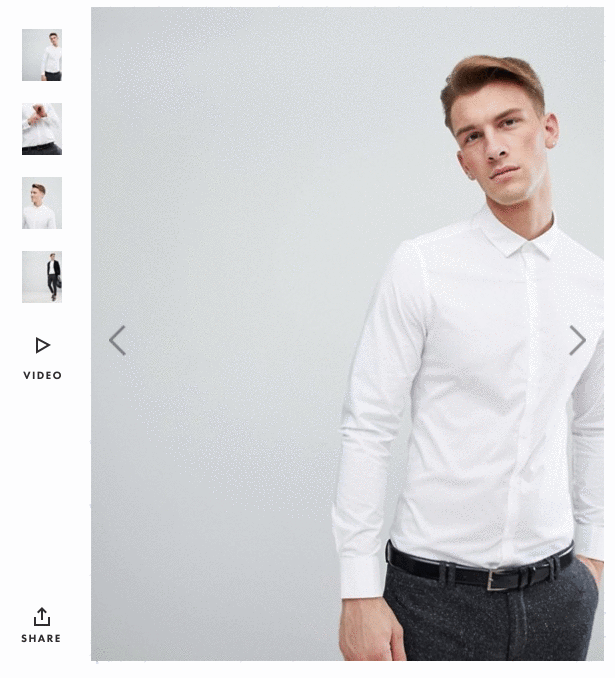 As a customer, you would obviously give preference to that platform which gives you accurate details about the size, material, and color of cloth as well as a proper photograph of the shirt. Once you see the product and envision yourself wearing it, you can instantly make a decision whether you will buy it or not without any doubt. So, for higher sales conversion go for better photography as visualization tricks work best on improving visitor's psychology regarding the product.
Speed Up Your Website a Bit:
In 8 out of 10 situations, the major cause of abandon baskets is due to slow working sites. When you began this e-commerce platform, you would have realized that here people don't have time to lose and spend on other people. The rule is simple, if you don't present the customer with their desired product on time, rather than waiting for you to come up they will switch to some other platform which will anyways lead to high bounce rates.
Moreover, it is most frustrating and annoying for a customer when the page hangs after they have submitted the payment details. So, to prevent losing any other customers in the future and to keep them happy, you need to make sure that your site is free from the high load and the web pages load quickly. You can speed up your site by following these simple steps on Google's PageSpeed Insights:
Simply write the URL of your website on the tool and the application will immediately fetch the URL as a mobile and a desktop client. It will also give you a score out of 100.
Tip: If your score is 85 or above, then according to Google standards you are going well, but if you have a score below 85, you need to work on speeding up your website.
The application will also provide you with a swift report which will you suggest with fixes that you can do in order to increase your website's speed. Every recommendation that the application gives is given either red, green or yellow color which explains the priority order that you should carry out for best results.
Another great tool which you can consider is GTmetrix which analyses your web pages and gives you descriptive advice to help you understand better what each recommendation of the report actually means.
Provide the Customers With Precise Call to Actions:
When visitors arrive at your website and go through the different product pages, it is not difficult to see that they are interested in your brand as well as your products, so then one of the reasons they are not making a purchase can be that they got lost in the way of seeing the product to reach the cart.
If you provide an 'Add to cart button' directly under the product, then maybe the interested visitor can more easily place his or her order. Your goal as an e-commerce retailer should be to reduce as much as possible friction from their experience on your website so that they can easily complete the transaction process with total ease.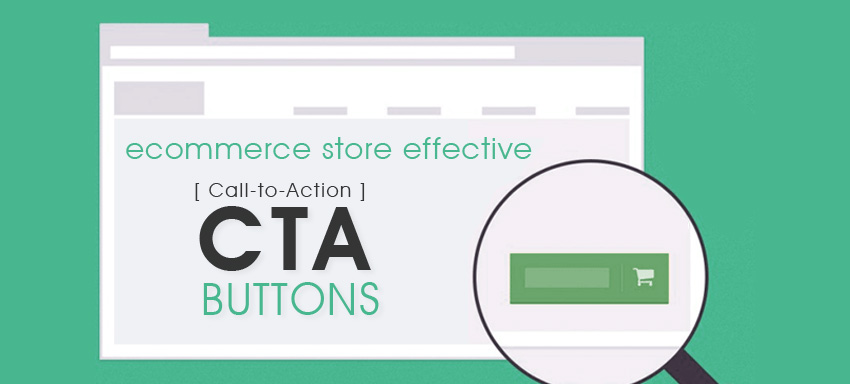 Hence, it is important to understand that CTA's play an important role in leading your customer to easy purchase process because a poor CTA can lead your customer to get lost which will ultimately take you a step far away from your goal. So, now without underestimating the role of the call to actions on your conversion rate, you should follow these few tips for best results:
You should work on introducing CTA buttons in your website as they are the best type of call to action forms, giving the visitors clear visual clues to reach the basket or relevant pages.
The positioning of a CTA button is very essential. Make sure that you position your CTA buttons on the page such as that they are catchy, easy to spot and see for the visitors. It is also important to place the CTA appropriately with the relevant product so that the customer can clearly understand what product are they adding in their cart.
Another thing you can do with the CTA buttons is that you need to make them as precise and straightforward as possible. This will make sure that your message is easily forwarded to the user, for example, for making the customer to add the relevant product in the basket, you can simply name the CTA button like 'BUY NOW' or "ADD TO THE CART'.
Size, color and even visibility of the CTA buttons have very vital influences on the conversion rates. So, if your goal is to have high conversion rates, you know what to do!
Some Other Simple Tips to Try For High Conversion Rates:
Create a sense of urgency among the customers by highlighting the stock levels when the stock is going low or by giving limited heavy discounts situations like '50% off for just 1 hour'.
Giving customers a free shopping option whenever possible can also build up their interest with your website, thus making your conversion rates go up.
One way to make sure that all kind of people is able to place an order and do successful transactions on your page is to provide the customers with multiple payment options like a credit card, debit cards, PayPal, Paytm and so on.
Also try introducing cash on delivery options to users as well, because this will give them a sense of confirmation as well as erase any kinds of doubts regarding your website being fake or of being caught up in a scam.
Simple return policy of products or money-back guarantee under certain situations like is another way to make the customer believe that purchase from your website is completely risk-free.
Conclusion:
The first step to do for higher conversion rates or for any problem is to first understand that what is the root cause behind it. In this situation, one needs to understand the customer's mindsets and once you do so, you are all set to solve the problem. We hope that by following some of these easy tips and by making some simple changes in your platform like promoting products with great photography, giving limited discounts offers, introduce a call to action buttons and so on, you are able to finally achieve your goal of having high conversion rates!