In the toolkit of a modern marketer, landing pages are quite an important tool if you are looking for higher conversions. After all, it is by driving the potential visitors to a dedicated landing page which shows your best, that you increase the probability of converting them into loyal subscribers or clients.
Many businesses create landing pages originally but tend to forget all about them soon. They just work on guesswork by making assumptions about what will trigger the audience response and work accordingly. But this approach towards working is most often a wrong one.
Being an important stop in the marketing journey, you will find several online resources and tips about how to design, what tips to follow while creating, what you should include or what you should avoid in your landing pages, but the truth is that all these tips work differently for everyone. Every website has its own personal audience who have their own characteristics and hence what works for others may not work the same way for you.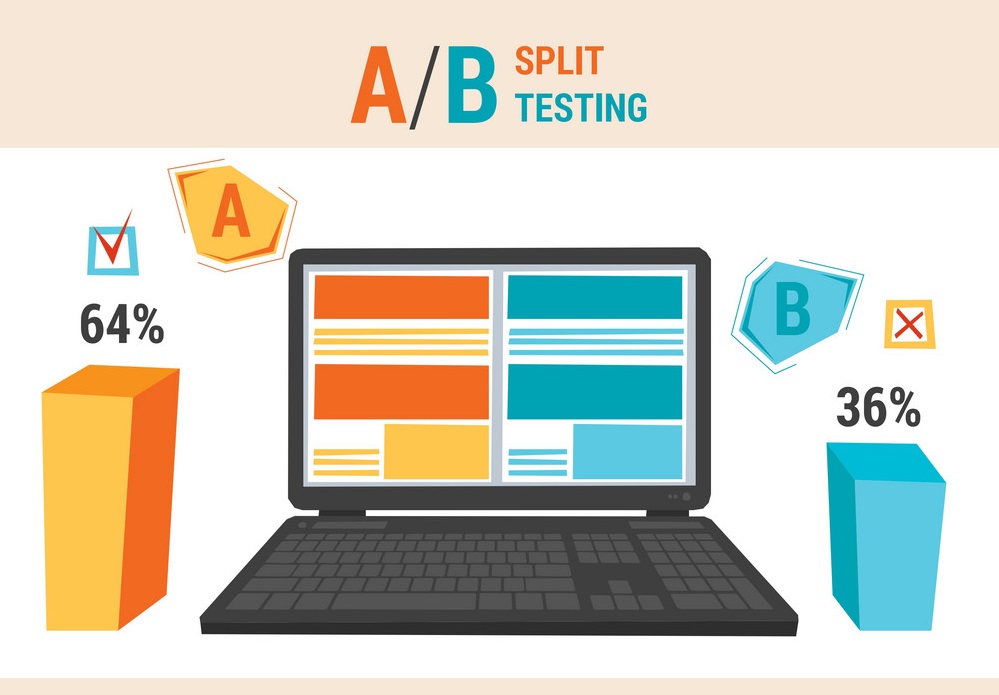 Now, you may ask then what should we do to ensure that our business has a successful landing page. Don't worry we have got a solution for you. One of the best ways to make sure that your landing page is working for your favor is by A/B split testing them. By A/B split testing your landing page you not only get to know whether your current landing page is the best for your or not but will also help you see which version of the landing page will results in more conversions, higher clicks and a reduced bounce rate.
Moreover, you can even continue to refine your landing pages over the course of results of multiple tests. Though it may seem like a lot of hard work but it is extremely important for higher conversions. After all, you would want every piece of your landing page puzzle to fit perfectly in order for them to work together to produce more leads in the future.
What is A/B Split Testing?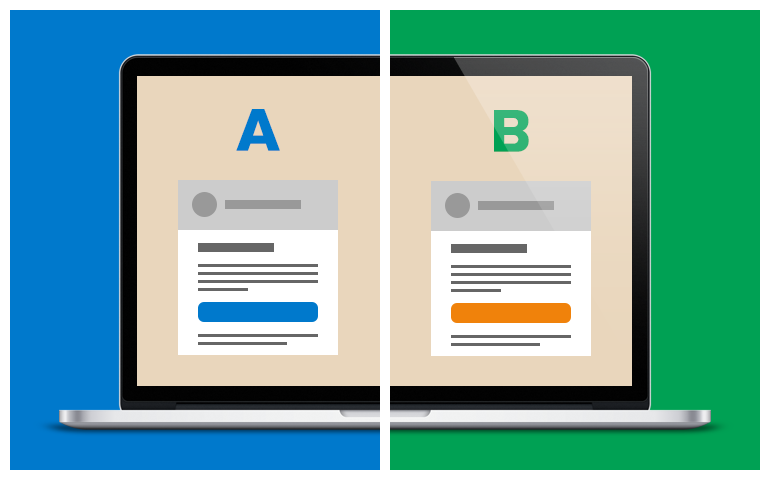 A/B split testing helps you in the comparison of two versions of the same piece of content with one item or the other changed on the variation. In other words, it helps you to compare two versions of a landing page, known as variation A and B, to ultimately see that which one performs better out of the two. For example, if you are A/B Split testing your landing pages, you might create a variation from the existing page by simply just tweaking the headline.
During the test, you would be able to see that which version generated more engagement from the audience such as the conversions, sign – up rate, and click – through. These versions are presented in a random pattern to the users and it is through the statistical analysis that you can determine which one performed better.
Why Should You A/B Test Your Landing Pages?
We understand that just reading about the amount of work you would have to do in order to A/B test your landing pages would be giving you a severe headache. But you must also know that this hard work is going to extremely rewarding and will prevent you any stress from the future regarding the business going in loss.

So, isn't it better to work hard before and enjoy later? If you one of those businesses which do not bother to test their landing pages, then it is highly recommended for you to read the following reasons which will encourage you to test your landing pages now!
Higher Conversion Rates:
Conversion rates are one of the major reasons behind the success of a business and one of the biggest benefits of A/B testing your landing pages. If recently you are not receiving enough conversions, then maybe you need to switch up your content, images, layout, call to action or something else entirely.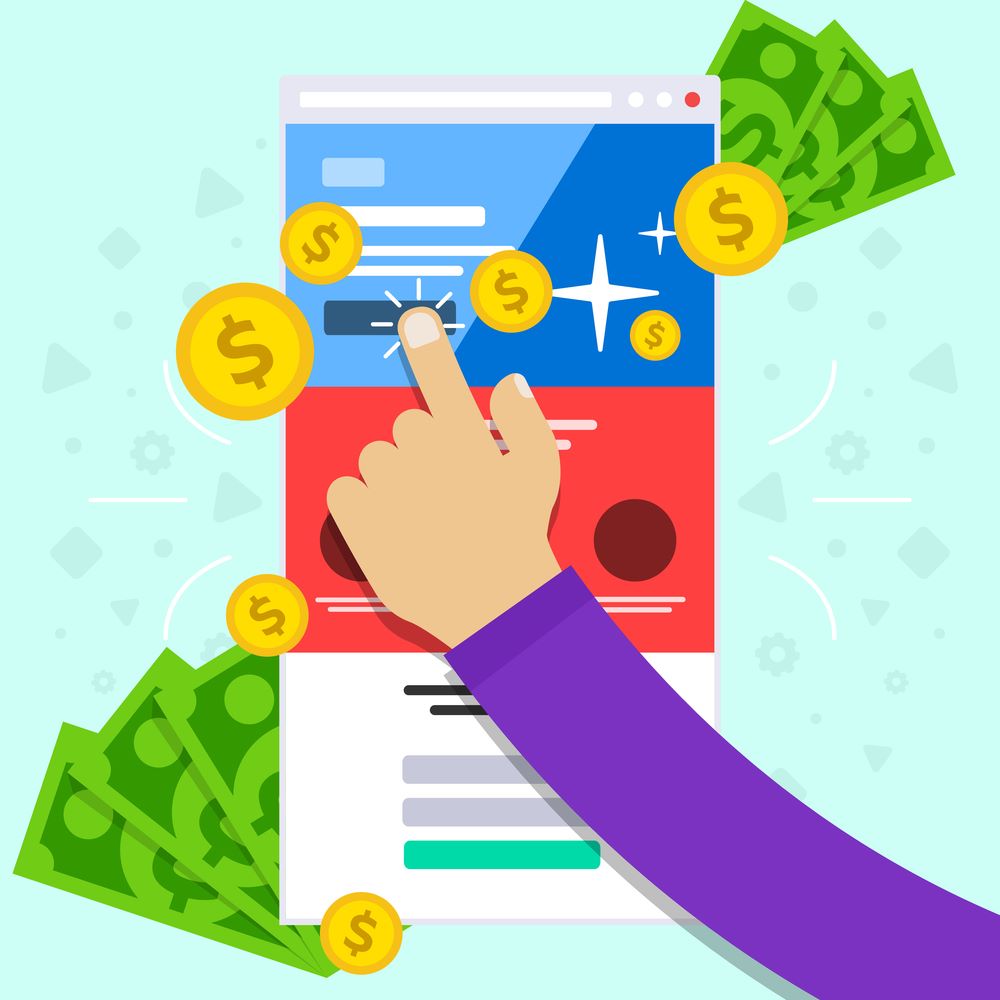 Many entrepreneurs are too overconfident that they know their audiences as well as their competitors so they can do well any day but they are wrong here. No matter how they are behaving in any ABC company selling the same products or services as you, but it will be having a different mindset, belief system, culture, and target audience.
Always remember that even the smallest of differences can reflect largely on your conversion rates. So, what you can do is start with one element and then work through all the elements, testing your landing page slowly and gradually to figure out why the visitors are not converting.
Increased Sales:
You must know that your landing pages can not only help you get higher conversion rates but also boost up your sales. Once you have identified your creative strategy and perfect content for the landing page, you can definitely convey your message in a better way to the audience which in turn will result in customers making a faster decision to buy. Even a small tweak can accelerate your visitors through the sales funnel. So, check and try for the best variation which can do wonders for you!
More Engagement:
Not many people are aware that landing pages can even get you more engagement, along with higher conversions and improves sales. Even if the visitors don't carry through with your Call to Action, your landing page can play an important role in spreading your message. Landing pages can speak directly with your visitor and even if he/she isn't converting right now, they may instead subscribe or follow your page and may return later.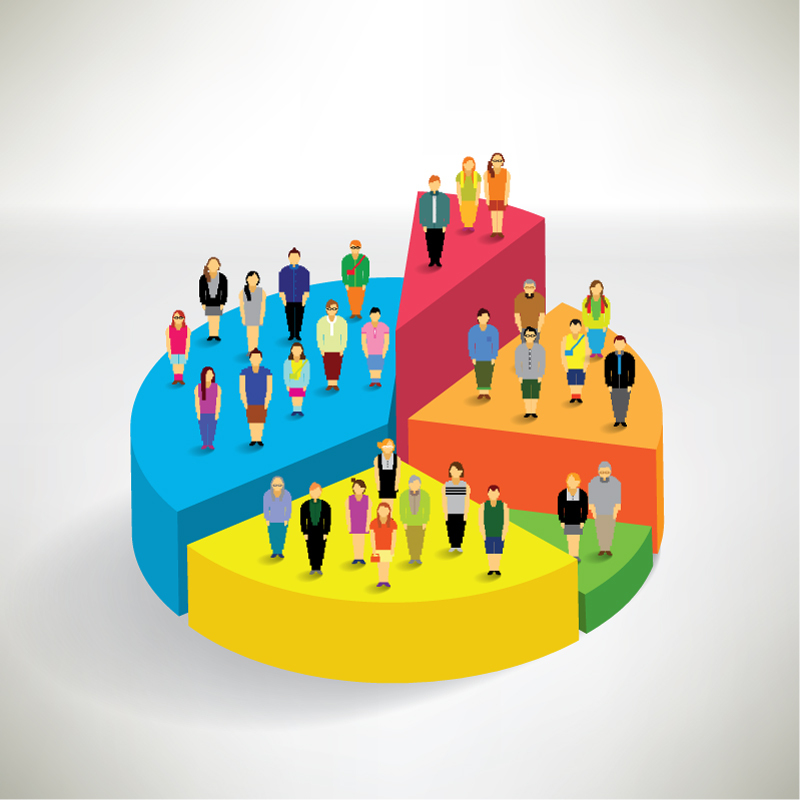 An A/B test helps you to pinpoint the language as well as the imagery which will allow your landing page to resonate with your audience and boost your engagement across all platforms you use to reach out to the audience.
Understand Your Audience Better:
You might do everything possible but if you don't know your audience and are not collecting the bonus points from the target audience then you are just losing out on money. Many people boast that they know their audience but they can never completely know their audience without setting up an environment where they can collect data from their visitors. A/B testing allows you to check which elements on your landing page actually click with your audience and which doesn't. Changing just a few words can bring about such information about the target audience, that you will be surprised.
How to Set Up an A/B test on Your Landing Page?
Step 1: Install A/B testing vendor tag on the landing page
Once you have created an account with an A/B testing vendor, you should then install its JavaScript on your page. This simple line of code works like magic on the client-side of your web browser by driving in the incoming traffic to the available variations, applying modification through the code and then sending data to collects hits to the track goals.
Step 2: Select the kind of test you want to run
You can decide the type of test you want to run in most of the A/B testing tools. The tests from which you can choose are standard A/B test, multivariate test, split test with URL redirect and so on. You can even run a server-side A/B test which has a different approach to experiment with different product features which are deeply tied to your business.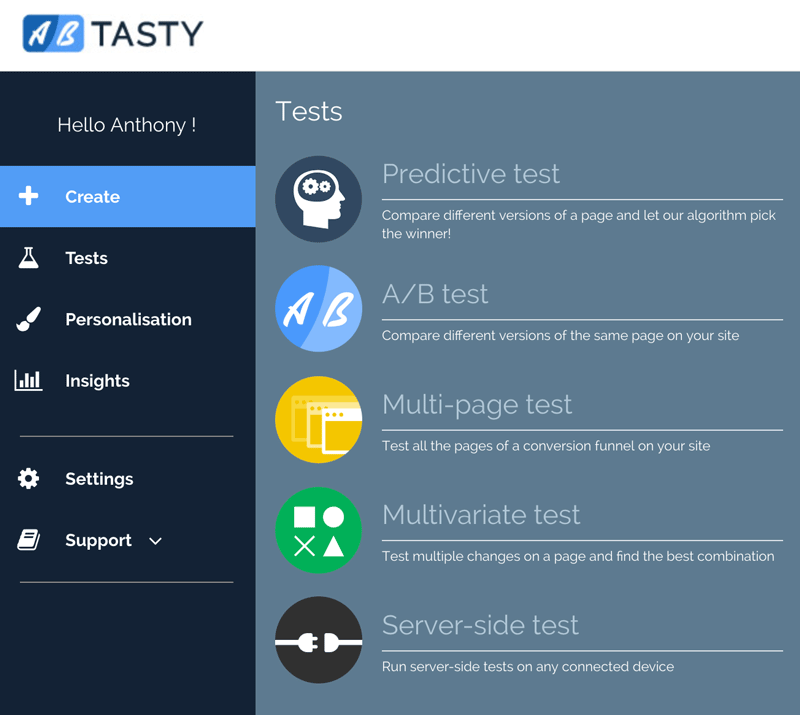 Step 3: Load the landing page in the editor
If you are a marketer who wants to design their landing page variations by themselves, then you must go for A/B test, enter the URL of the original page and press enter. All of the content of the landing page would be now loaded in a graphics editor for you to experiment with.
Step 4: Craft the variations of Landing Page
You are allowed to create several variations per page, so create as many variations you want but remember that the more you create, the more traffic will you need to reach the statistical significance later. With almost all the tools, you can live edit text styles, change images, hide content, reorder blocks, adjust element position and so on. There are a plenty of options through which you can modify your page according to your own will.
Step 5: Set your Goal Tracking
To track your Click through rates or CTRs, you simply need to choose the call to action to track and then select the appropriate menu option. If the conversion takes on a different page such as a confirmation page, you just need to enter its URL. You can also track many goals in the same test and create advanced goals like funnel conversions or just scroll page rate.
Step 6: Narrow Down your Target Audience
The whole purpose of the landing page was to direct the visitors to the page in order to meet their best expectations and since we all have different needs and choices, wouldn't it be better if we could create personalized landing pages for the visitors according to the knowledge we have about their characteristics or profile like geolocation, source and many others. You get this feature in many A/B testing tools.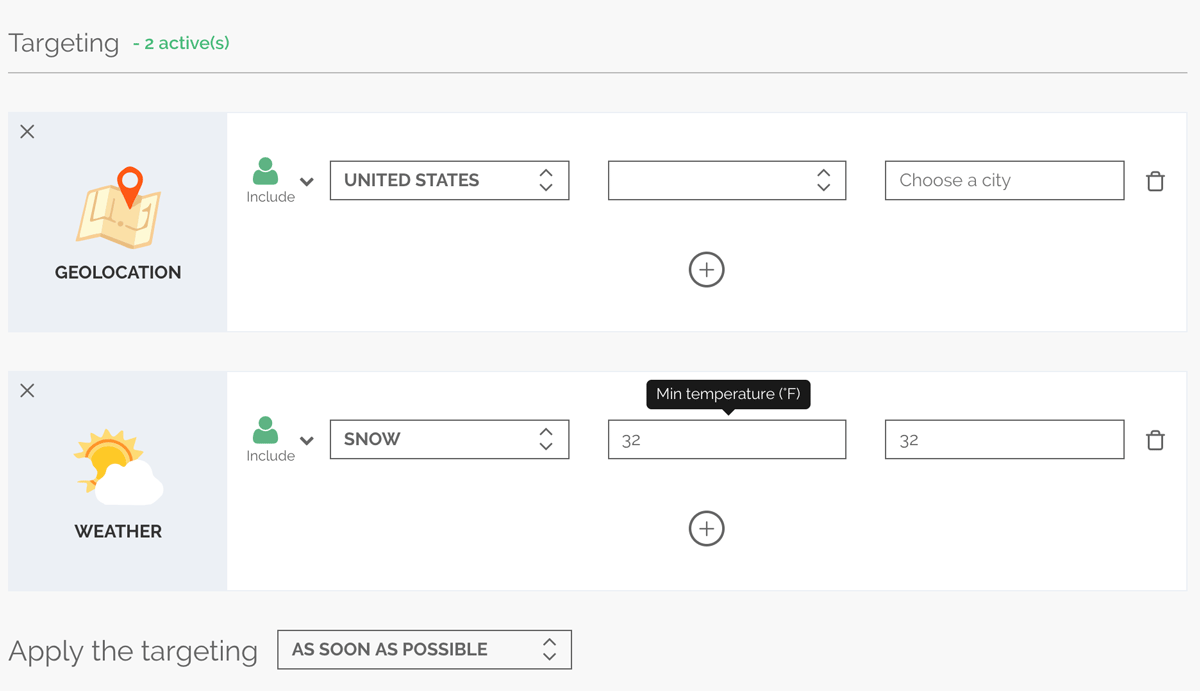 Step 7: Choose the Percentage of Traffic to be T ested
With 2 variations, by default each would get 50% of the total incoming traffic but with most tools you can select a different allocation. For instance, if you are going for a very sensitive test for which you don't wish to expose all of your landing page traffic, you may go set only 25% to see variation A and 25% variation B, thus leaving the remaining 50% traffic untracked.
Step 8: Go through the Review and Acceptance Test
Before you actually launch this A/B test on your landing page, you must verify that how does it renders in different environments like mobile website and different screen sizes. A/B testing solutions make it relatively easy to debug landing page test with some neat features such as mobile previews and a responsive editor. As soon as you are through with it, you just have to launch, sit back and wait to get enough data to properly analyse the results.
Step 9: Decode the Results
Until now you were just setting changes which was a comparatively easy part but now when you have to take care of statistical significance, type I and type II errors or confidence interval, you have to go through some real difficulties. For example, you can have a scenario where there is a small uplift but a possibility that the absolute gain can go as high as 136% as well. Though the remaining scenarios may have just a 5% chance of occurring, the ball is in your hand to decide about what to do.
Step 10: Spot a Winner
If you identify a winner, like the above scenario, then you can stop you're a/B test and make your technical team to hard code the changes on your landing age. It is better to not rely on the testing tool to deliver permanent hotfixes, so it is recommended to stop your test as soon as you can.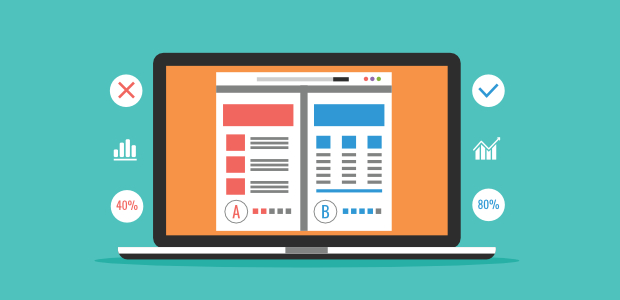 Conclusion:
Once you will A/B test your landing page, you will see what a huge difference it can make for you in terms of benefits. Hence, you will want to test your pages more frequently in order to make sure that you are serving up the right content to your visitors. As they say, no matter how good you do there is always a scope of improvement. Maybe you just reached a local maximum, so you should keep A/B testing your landing pages. Always remember that optimization of conversion rates is a try and learn approach where you need to do repetitive efforts for continuous improvement.