If you are a Brand or a Business Owner, you are probably thinking about increasing the amount of engagement you get from Instagram. Because Instagram is like Pizza. It's never too much.
And the most obvious factor since the algorithm update from Instagram to increase your engagement is the time you post, believe it or not. So, in this post we will have a look at some of the times at which you can post to get potentially more engagement. And thus, boost your marketing effort on Instagram.
Study your Audience:
The most obvious way to find the best time to post on Instagram, is by studying your audience. As these times can vary from account to account and business to business. You need to dive right into the analytics and audience insights.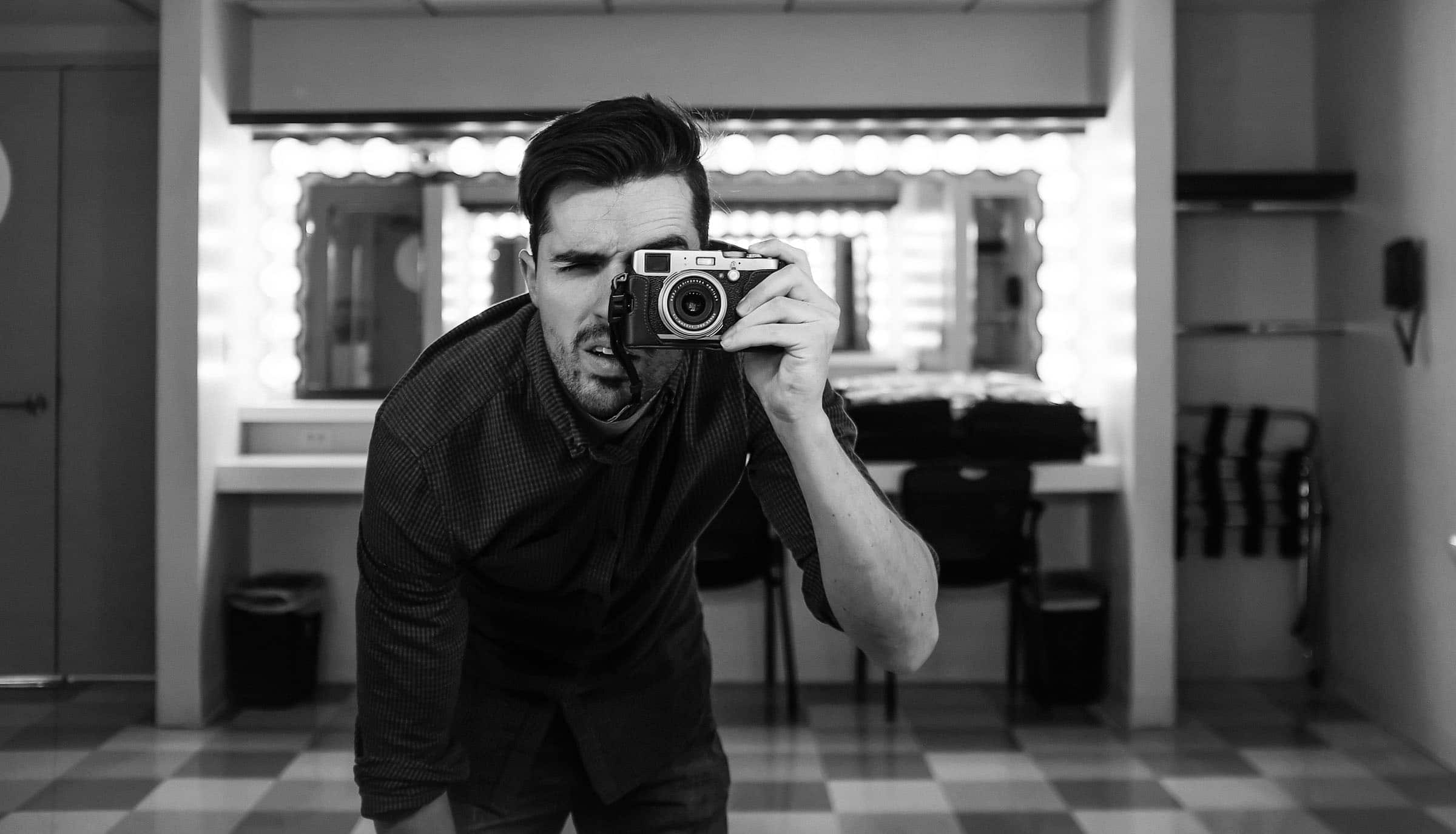 Instagram will let you get a pretty good idea, that when the majority of your followers come online. And it only makes sense to post on Instagram keeping in mind those times.
There are also other third-party tools which can help you achieve this. But personally, if you put some mind and thought into it. You should get a pretty good idea, so as to about your optimum posting times. You could also include things like, when your audience goes to work, at what time they get free. When could they possibly check their phones, and scroll through Instagram. This clubbed with the analytics from your Instagram account should give you a pretty good estimate.
Optimum Times Industry Wise:
That's not it. This post is not just another generic tip post, which tells you to figure out your optimum post time on your own. So, here are the best times industry wise to post on Instagram to get the best engagement. This study was conducted by Hootsuite, so thumbs up to the team!
Travel & Tourism:           
Friday 9 AM – 1 PM
The brand in the Travel and Tourism industry use the most engagement when they post on a Friday from 9 AM – 1 PM. Friday gives you the most engagement, followed by Tuesday and Monday.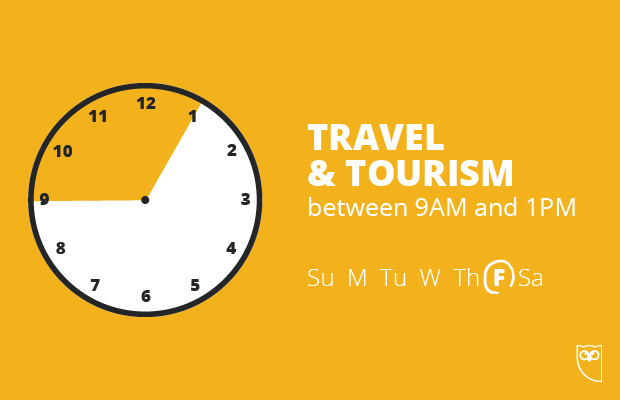 Avoid: Posting after 1 PM at weekdays. And try not to post on Weekends, as most of your audience is likely away from their phones, traveling.
Media and Entertainment:
Tuesday and Thursday 12 PM – 3 PM
Brands in the Entertainment industry receive the maximum engagement on their posts on Tuesdays and Thursdays. This is the data from the biggest 20 instagram accounts in the industry. Other potential days are Mondays and Saturdays at the same time interval.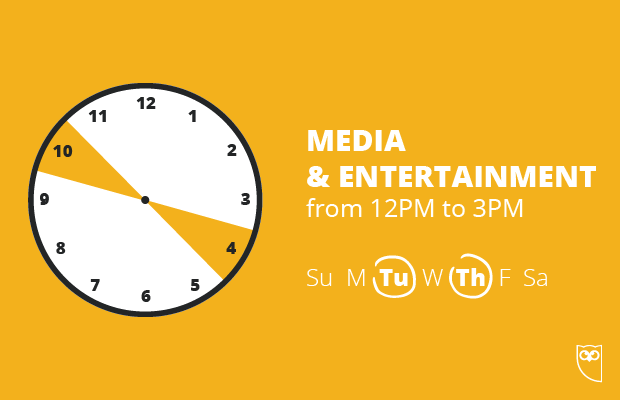 Avoid: Avoid posting in the Morning. As the majority of the people who consume media and entertainment related content are either rushing to their jobs, or their classes. So the afternoon makes more sense to post.
Food & Beverage:
Friday 12 PM
Everyone saw it coming. And chances are if you are in this industry. You probably know about the charm of a Friday afternoon. When they are taking a break from their work, and planning on lunches ideas for the weekend.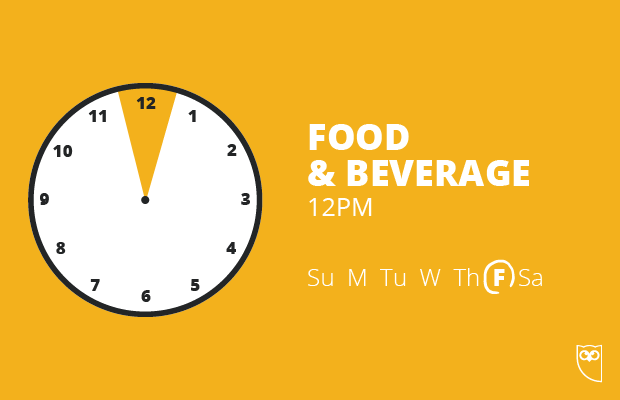 Posts at these times get the most engagement. Friday is followed by Wednesday and Saturday for the race to get the maximum engagements.
Avoid: Posting at times which are not meal times, or probably late at night. You should avoid posting at these times. As there are high chances of receiving less engagement.
Services:
Friday, Tuesday, and Wednesday 9 AM – 10 AM
Professional services receive the best engagement when they tend to post early mornings. However, this may be unclear, so as to why this happens. But this is a trend which has been observed in the top leaders of the industry.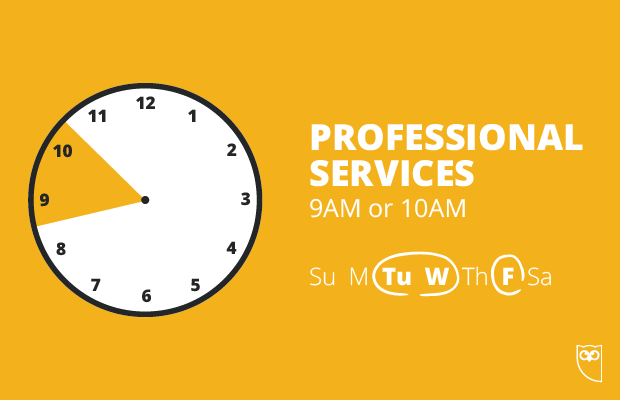 Avoid: Posting on the Weekends.
Health Care:
Wednesday and Sunday 9 AM
Leading accounts in the industry, have seen the most engagement on their Instagram accounts on Wednesdays and Sundays at about 9 AM. These days are followed by Mondays and Thursdays.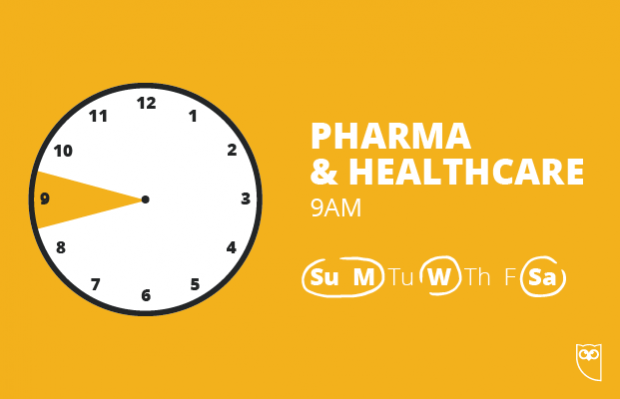 Avoid: Always test the best time for you, but initially try to stay away from early morning posting.
Education:
Thursday 4 PM – 5 PM
The best time to get the attention of a college student would be at weekdays. As they are likely away on weekends. And so do the stats suggest. The best time for most engagement comes out to be Thursday at 4-5 pm.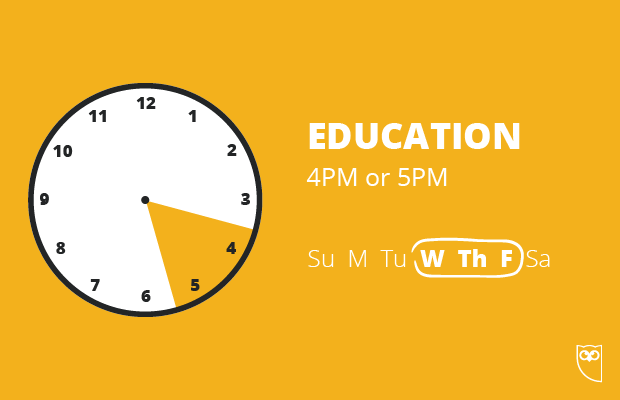 Wednesdays are also good to get a decent engagement on your posts. You can also try posting at 11 AM. As it also has a good engagement rate in the industry for top brands.
Avoid: Anything to say with precision is not possible. As it is highly subjective for this industry. So try to test as much as you can.
Personal Care:
Friday and Thursday 1,2, or 3 PM
Mostly cosmetics related brands tend to get the most engagements on Fridays and Thursdays at about 1,2 or 3 pm. Tuesdays and Wednesdays can also offer decent engagements after them.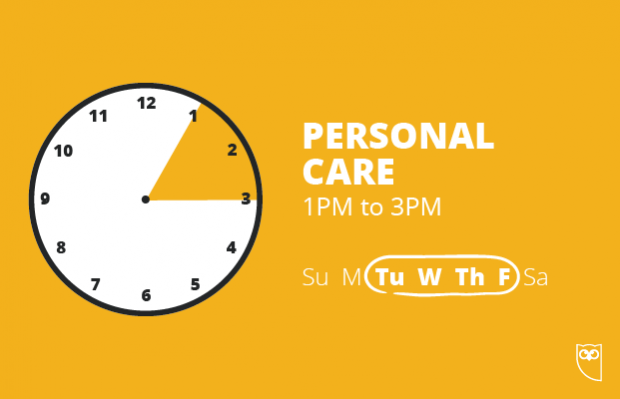 Avoid: Try to stay away from weekends. As your potential audience is likely away.
Conclusion:
In the end, you need to test and test. To get to your best posting times. But you have a pretty good starting point, with the industry-wide results we shared from the study. Along with the posting times, you can also test and tweak other variables, like caption and hashtags. Which are very important as well, in boosting the engagements.