Whether you are already a part of the SEO world or are yet to become a part of it, any which way you surely would know how reaching the top spot rankings and maintaining your spot there is nothing short of climbing the Mount Everest. Though not literally or physically but mentally the stress is the same. Moreover, in today's time where the world can shift almost as fast as in a blink of an eye, it is really essential for you to be alert about the changing SEO techniques to remain at the top.
In this mad race of grabbing the top spot in the rankings, it is really important that you must know the latest SEO hacks which will positively influence your website's rankings because if you don't pay proper attention you wouldn't even realize and your competitor will steal away your ranking spot right from under your nose.
Always remember that in the SEO world top ranking is equivalent to more organic traffic on your web page which further means more probability of potential customers. But for making this dream-like situation come true you need to make some genuine efforts. So, if nowadays you are in search of the right SEO tips and hacks to flourish your website's rankings for the year 2019, then you have come to the right place. Here, we have compiled some of the best and most effective hacks which will surely leave a positive effect on your SEO ratings. Continue reading to know more!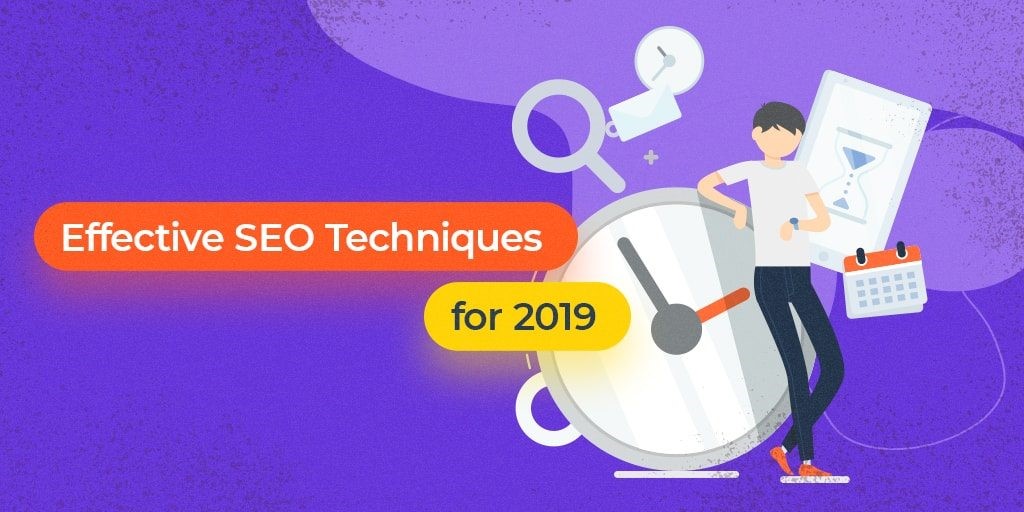 Know your Audience to Make your Posts Easy to Understand:
The basic trick for high rankings in the SEO world is to give your users an amazing experience when on your webpage, in other words, provide them with high-quality content on regular basis to make them interested in the webpage and hence stay for a while on it. This is because the longer they stay on your page, Google will understand that people find your page useful and hence will push your webpage to top ranking spots. Sometimes despite high-quality content, poor formatting results in less interest from users on your posts. So, to enhance the visual ability of your post and to attract new users, read the following simple hacks:
Make Shorter Paragraphs: It's a general human behavior which makes us think that longer paragraphs mean boring content. So, to attract more people to read your articles your aim should be to make shorter paragraphs of around 5 to 6 sentences of like-minded and related ideas. Remember to not fragment your paragraph too much otherwise, it will automatically difficult to understand the overall point of the post.
Use mixed length sentences: Writing just small length sentences or just long sentences, either way, will make the post a bit monotonous and boring. So, the hack is used long, medium as well as short length sentences in a mixed-up way in your post.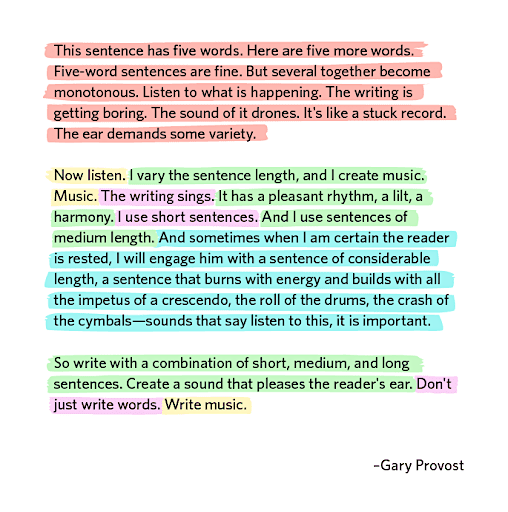 Include bullets, white space, and images: When your post has a lot of statistics, facts or unique ideas, to increase their individual visibility it is best to present them in bullets to your audience. Not only the bulleted points are easy to read but are also eye-catching. Moreover, opening a web page and seeing it filled with all text, it makes the experience a bit boring and disappointing. So, to get rid of this problem, break your text in small chunks, make informative subheads and include relevant images or videos.
Explore new Keywords on Reddit:
Keywords, when used right and effectively, can help a lot in boosting your ranking in the search results pages. For discovering untapped keywords, the best and easiest way is to visit Reddit, also known as the 'front page of the internet'. You may have visited Reddit before but you may not know that it is actually a goldmine of amazing and mostly undiscovered keywords, especially the long-tail keywords. Using Reddit for keywords not only save a lot of your time but will also give you those keywords which you wouldn't have been able to think yourself in the first place. Follow the following procedure to proceed with finding keywords on Reddit:
Firstly, open Reddit and if you already know of a subreddit which is mostly crowded by your target audience buzzes, then directly type that in the search bar. Even if you aren't sure as to where your target audience hangs out, then also no worries, you just search for the topic you have in mind.
Once you search for your topic, scan the threads and subreddits that pop up on your screen specifically for those terms which have been used repeatedly and frequently be people. This is effective because if people on Reddit are talking about these terms then there is high probability that your target audience would also be searching for the same keywords on Google. Thus, acting as the perfect keywords for you.
Get Ready for Voice Search:
A well-known fact is that with passing time, the trends tend to change in general as well as in SEO world. However, the thing that you might not know is that there are extremely high chances that by next year the majority of searches, around 50% to 60% would be conducted by voice! Include voice search optimization is your SEO strategy is going to be the new tactic for the year 2019. Basically, in case of voice search, there are some differences in comparison to text searches. For the results of voice search, the device used will take data from SERPs from the featured snippet box and play it as the answer to their query. Another key difference between text and voice-based searches is that voice searches are more likely to be question-based. Therefore, the technique is to optimize your web page to answer the question-based searches.
Some of the tactics to optimize voice-based search are:
Write Long Tail Keywords centered content: Research has shown that while searching for information through Google in most of the voice searches people tend to use long tail keywords. These keywords have 3 or more terms in them.
Structured Data: For being featured in the snippet box which plays the information in answer to voice searches, structured data is the key to success. Structured data helps the search engine to understand the topic better. You must understand and promote the use of relevant schema vocabulary for products, events, offers, etc. on your page.
Organize your content in topic clusters:
Keywords are undoubtedly an important tool for grabbing high ranking in the SEO world and their complete ignorance can be harmful to your webpage. But at the same time by focussing only on standalone keywords too can take you not much far.
It is equally important you organize your content under diverse themes. Under the topic cluster model, it is important to break down your content under topics and clusters. The main aim while writing your post should be that the content should be large, around 2000 or more words, thus a topic being broadly covered and views being genuinely helpful.
However, keep in mind to organize your content in small sections or clusters by grouping certain sentences explaining a specific subhead. Thus, make sure that you maintain a work approach balancing the content giving equal importance to both keywords and topic cluster model.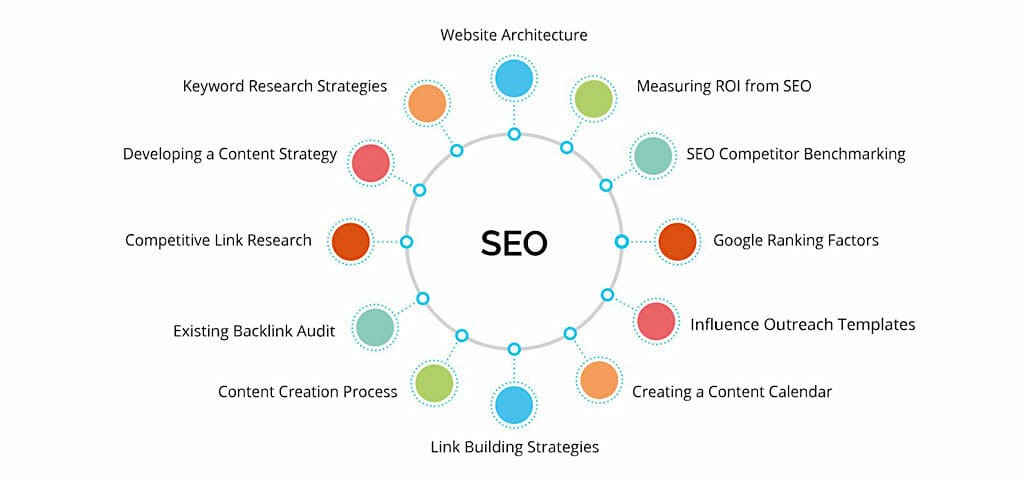 On-Page Optimization is Important:
It has been concluded from recent trends and changes that on-page optimization is going to be one of the most important SEO tactics for the year 2019. Though link and keywords are important but for most of the companies, SEO success rate highly depends on their ongoing on-page optimization.
Though the thing with this trend is that it requires your continuous attention or if said in other words, it means that it is not like some setting which you once change and then forget about it, the technique requires you to modify as well as work upon it on a regular basis. For your better understanding and to smoothen your process of on-page optimization these are some of the key points which can help you:
Write content which is genuinely helpful for your target audience. It should not just be a vague post written just for the sake of writing it with not much relevant information. Your post should be such that it solves the common queries that your audience often face.
By making the procedure of searching for some specific topic by your target audience on your website easier or by ensuring that the internal search of the website is providing relevant results, you automatically not only give a good impression to your users or gain their trust but you also get successful in making the target audience stay on your website.
Make sure that you have a customer support system which response adequately to the questions asked by the audience related to your business as soon as possible. This helps you in engaging, building a relationship and erasing any kind of doubts regarding your product from the minds of the audience.
To reduce the load of the many basic and common questions or the procedural tasks asked by the audience, you can also use chatbots on your webpage.
Rebuild and Improve what you already have:
Writing large posts with quality content on a regular basis can be a really cumbersome and monotonous task which can often result in either the content person losing their motivation to write or even worse if the person starts writing low-quality content. Any which ways it can be really harmful to the ratings of your page. So, at times when you are lacking motivation or unable to find any new interesting topic, the best tactic to survive in the SEO world is to rebuild and revamp your old blog posts.
This tactic works because your old post already has established readership and has a certain authority. Moreover, it is always better to add in bits in some already made article than to write it from scratch. So, all you have to do is to find an old post of yours which is doing well on Google, add on updated information and some relevant images, then relying on your existing signals wait for its ranking. You can do this by following the procedure consisting of some simple steps:
Open Google Search Console, then under the head of 'Search Traffic' find the option 'Search Analysis' and click on it.
Once you do the first step, in the window that opens up now check the head of 'Position' and select the option "Pages'. You basically have to find those pages which have their ranking on Google ranging between 11 to 30 because ultimately these pages are the ideal candidates, adding improved content to which can help you boost your rankings.
Once you find such a page, it is up to you to revamp it in such a way that it becomes better than your previous post and is liked by your target audience. You can do so by focussing on adding more relevant and trending keywords, by including more useful and true information or by just putting in some relevant and catchy images.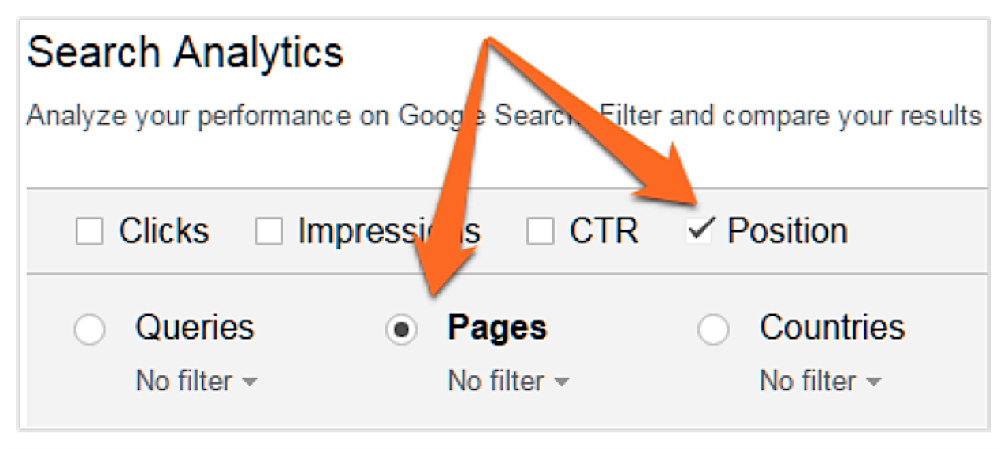 Conclusion:
Agreed that it is not at all easy to survive and grab the top-ranking spots in the always changing and evolving SEO world. With the competition increasing a notch higher every year, the mad race for rankings has become all the more stressful. But with the right and latest tactics, undeterred determination and relevant tools, you can undoubtedly be successful and profitable in the SEO rankings. We hope that at least some of these latest tactics and hacks helped you. If you have any else efficient and latest technique, share with us in the comments section below!