With a continuous increase in the business of online stores, the options for building the same have grown rapidly over the course of the past few years. Though there is much Software as service platforms like BigCommerce and Shopify, there is nothing like turning your WordPress site into a fully functional online store with the help of powerful WordPress e-commerce plugins. It is nothing less than a dream come true, where one day you are just blogging and growing follower ship while the next day you can even launch your own product gallery showcasing merchandise and eBooks.
One of the best parts about using WordPress e commerce plugins is that they offer you the same benefits as well as features like the Software as Service products. Moreover, you also receive excellent thriving development communities, integration with easiest content management system across the world and excellent support resources too. So, no mater whatever you sell, you can be up running in just a matter of few minutes and making your very own money online.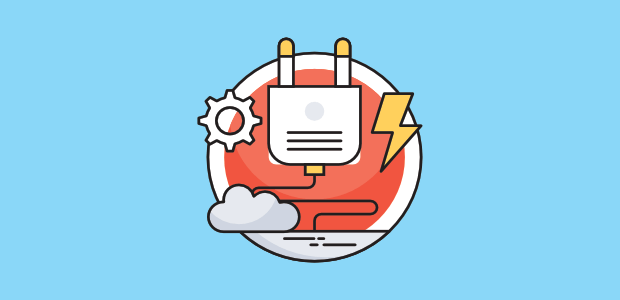 What to Look for in a WordPress Plugin?
If you go around searching for a good WordPress Plugin online, you will get hundreds of results in just a few seconds. Selecting one or two options out of the sea of plugins can be a bit overwhelming especially if you are a beginner or a new website owner. So, at such a situation instead of panicking you must firstly know that there is no such thing as a perfect plugin. This is because every plugin has its own different and essential features which may work for a particular user but may not work for the other.
For instance, if your website is the one which mainly sells digital goods like podcasts digital eBooks, music and similar stuff, then you would probably be needing an eCommerce plugin which specializes in selling digital products, while on the other hand if your website is into selling physical goods, then you must ensure that your eCommerce plugin includes features like inventory management and shipping. Another thing which you must check is that the plugins support payment gateways by default and also the ability to add more.
You also need to ensure that your eCommerce plugin comes with WordPress themes which are compatible with each other. In short, the bottom line is that in order to know which features and plugins you must install, you should first focus and identify what is the main center of your online business.
Which are some of the Best WordPress E-Commerce Plugins?
Now that you know, that there is quite a variety of options available in the market when it comes to e-commerce plugins and how every plugin is different and may or may not be suitable for all, you might be under a lot of stress as to how to choose the best one. Once you identify the main center of your business, it is essential that you figure out what made one plugin stand out from the others.
When you will look into it deeply, you will realize that some e-commerce plugins have relatively more features in general while the other is better for clean and simple stores. Usually, many businesses have to apply the test, user and compare approach when they have to select the right WordPress e-commerce plugins for themselves. However, you need not go through all the chaos of trying and testing as we have prepared a proper list of some of the best WordPress e-commerce plugins available in the market. So, wait no more and read about them yourself.
WooCommerce:
This is one of the most wonderful WordPress e-commerce plugins which you will find the market. Moreover, if you chose WooCommerce, then you must know that it is synonymous with instantly transforming your WordPress blog into a properly functional e-commerce store. Originally created as a fork of Jigoshop in 2011, but since WooCommerce was acquired by WooThemes in the year 2015 its popularity has multiplied dramatically to a level where the plugin is now believed to power 8% of all e-commerce websites online and 21% of the top 1 million sites.
The added advantage of using this plugin is that it remains free always and works wonders when you are trying to build and expand your online store rapidly. You can create a store with your blog comprising with just five products or by including a large collection of as much as thousand products. Many premium WordPress themes are made to work perfectly in sync with WooCommerce with a beautiful product gallery and a shopping cart.
If you think that you may need an extension or two to improve the functionality of your online store, then WooCommerce also has its very own extension store where you can a vast range of third-party developers who create extensions for WooCommerce.
Why Should You Choose WooCommerce?
WooCommerce is one of the most economical plugins, where the average stores don't need to spend any money in order to get WooCommerce. Moreover, even the themes and plugins are also available at quite reasonable prices. The popularity of this plugin is known widely and it is meant to stay in the market for long, thus providing its users with several updates in the future. To solve the problems that some shopkeepers may have, many developers create extensions which allow you to add more advanced e commerce features that too without any custom coding.
You must also know that WooCommerce allows you to sell almost anything that you want or think of ranging from digital goods to appointments and even subscriptions. For some of the top gateways, you will receive built – in payments along with extensions for most of the major payment gateways. Moreover, as most e commerce themes made for WordPress are built around WooCommerce, you will probably have not much issues of integration.
With a simple interface, WooCommerce is easy to use and learn for newcomers while the REST API, open development and documentation means that if you are an advanced developer then you can make any customization that you want.
Easy Digital Downloads (EDD)
Like WooCommerce, Easy Digital Downloads is known to offer an intuitive and simple plugin for managing as well as selling digital products on WordPress. However, EDD has several additional features as well which are focused on digital sales and a much cleaner interface. So, those businesses who are majorly selling items like audio clips, eBooks or PDF files only and not a physical item, then you should seriously consider of getting EDD over any other WordPress e commerce plugins.
Being a free plugin, you just have to install it in your website and will almost instantly have file access control, digital sales platform, activity tracking and features for discount codes. You can even make galleries and choose from the EDD themes. Once a customer buys a product from your online store, the system will send an email to them with the download link. Also, remember that EDD provides a full shopping cart, so you process the payments on your website and minimize the number of clicks needed too.
Though the core EDD plugin is available for free, but u=you also have the option to upgrade to yearly subscriptions at some price. In these plans, you will get site licenses, updates, customer support, some extensions and unique integration for email marketing, payment gateways and so on.
Why Should You Choose Easy Digital Downloads (EDD)?
This plugin works wonders especially for those who are in for selling digital downloads mainly because it clears features for physical products and offers more advanced solutions for eBooks and music. The primary plugin is absolutely free and hence an average business or artist will not have much economical problems in implementing it and also in marking the sales process work well. Moreover, there are several options from which you can choose your own payment gateway.
Since the Extension Library is packed with dozens of add-ons, you can create more advanced digital stores by including software licensing or by allowing front end submissions. EDD also has a large and active community of bloggers, enthusiasts and developers, so you never have to worry about someone solving your blog post problems or about a new extension which can help your store grow.
Some of the key features of EDD include customer management, data reporting, full shopping cart, discount codes and tools for affiliate systems, refund tracking, mailing lists, etc. Advanced developers can also use RESTful API for making customization in EDD as well.
WP eCommerce:
With the plugin setup quite similar to that of WooCommerce, including the pricing model and the dashboard interface, WP eCommerce is often seen as a direct alternative to WooCommerce. The core plugin is available fore free and you have an add-on store if you want to pay for more features. There is also a Gold Cart extension which is like a premium version of the plugin and provides features such as premium payment gateways, grid view for your product galleries and live search.
If you are in a dilemma over making a decision of choosing WP eCommerce or WooCommerce, then take the decision on the basis of the type of functionality you require in your online store. For example, with WooCommerce you get product reviews for free but with WP eCommerce you need to pay for the product review ass-on. Similarly, with WP eCommerce, you advanced shipping almost in the package while with WooCommerce, you need to buy the add-on.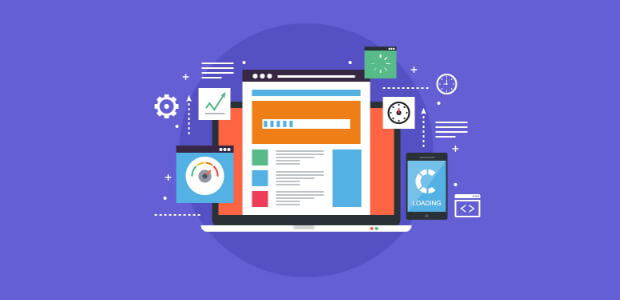 Traditionally, it is believed that WP eCommerce has a better customer support team in comparison to the direct support from WooCommerce but there is less popularity of WP eCommerce plugin online in comparison to WooCommerce. Moreover, when you will look on the resources for WP eCommerce, you get excellent informative articles about getting started, setting payment gateway and handling extensions like Gold Cart. With its extra knowledge, WP eCommerce works best for those who require an extra helping hand or for the beginners who are looking for support.
Why Should You Choose WP eCommerce?
WP eCommerce is nothing short of a blessing for those who do not have enough knowledge that they can set up an e-commerce website on their own without professional help. Although the actual customer support requires payment, still it is more helpful than WooCommerce. With WP eCommerce, you can expand your store with add-ons.
Moreover, over the time WP eCommerce shop has been improved tremendously on fronts like codes, support, and glitches, thus making it a decent solution for most of your needs. Since some time, WP eCommerce shop is the closest comparison to that of WooCommerce.
Conclusion:
These were the top three WordPress e-commerce plugins which can help you immensely in launching, managing and even developing your online store. Though the e-commerce plugins which users mostly buy is usually between WooCommerce and Easy Digital Downloads but that doesn't mean that it is always right for you. Hopefully this article helps to solve your queries regarding e-commerce plugins and you can choose the right one for your store. We wish you luck!