In today's time if there is a list of the apps that almost every other person uses on a daily basis, then definitely Snapchat is going to be among the top slots. The best part about Snapchat is that if used properly it can become the perfect tool for advertising, marketing and gaining popularity.
All those people who are thinking that Snapchat Ads would be too expensive costing several hundred or thousands of dollars or that they could only be purchased through the sales team of Snapchat or after giving a high fee to the third – party ad tools, then you are in for a big pleasant surprise.
Thanks to Snapchat's self-service Ads Manager, today any business whether famous or not so famous with a big or small budget can successfully advertise themselves on the widely seen Snapchat platform. Did this surprise go well with you? Are you literally bubbling with curiosity on how to go on with advertising on Snapchat?
Do you like the idea of a Snapchat ad but don't exactly much about them? If your answer to these questions is yes, then, first of all, take a few deep breaths, don't panic and calm down because we have the perfect thing that you would need- An Ultimate Guide for Snapchat Ads, covering everything from goals for successful Snapchat advertising to different types of Snapchat ads to the several benefits of advertising on Snapchat and so on. So, now all you have to do is to sit back and read the article carefully, noting down all the important points for future use!
Goals for Successful Snapchat Ads
If you want to successfully advertise your business on Snapchat Ads, then it means that your adverts should result in clicks, engagement, and conversion. Now with the aim of getting all these three things on your advertisements, you need to work on a strategy which stands on a strong foundation of these three goals:
Try to include the maximum and latest app features on a regular basis to improve your engagement with the target audience.
Though a target audience may vary according to different businesses for making sure that your advertisement is circulated well and seen by enough people, you should always include audience aged 29 and below in your target audience category.
Make sure that your advertisements are shown and highlighted to the audience in a way that the frequency of the ads matches the amount of time the users spend active.
Keeping these three goals in your strategy is going to fix your status and position in the minds of your audience for the long run.
Different Types of Snapchat Ads
Now, that you have understood the basic way as to how you can work on Snapchat Ads, let's move forward to the next step in which we will understand the different types of Ads available on Snapchat platform. At present, primarily there are three kinds of ads on Snapchat:
Sponsored Lenses
Sponsored Geo-Filters
Snap Ads
If you are also a Snapchat user, then you would already be a lot familiar with Geo-Filters and Lenses as they are the most popular as well as commonly used Snapchat Ads. Many leading companies have gained immense popularity and success by raising a successful advertising campaign on Snapchat. Owing to the multiple ways in which Snapchat can be used, the users tend to get confuse deciding which way should they go. But you need not go through that confusion as we have shortlisted and combined all the important points regarding the three primary ads available on Snapchat.
Snapchat Sponsored Lenses
Starting with the first type, try to understand Snapchat Sponsored Lenses in the most basic terms. This Snapchat ad type can be understood as a filter which is designed in a way that it uses animation to alter the user's face or their surroundings. The reason behind such a large user base of Snapchat which goes up to around 70 million active users can be that most of the users of Snapchat love to experiment with its different and quirky filters and lenses.
For using these ads to best of their potential, you need to plan your lenses centering around major events, industry campaign or holiday locations which will resonate or interest your audience.
However, the only catch with this ad type is that they are too expensive and hence are usually used by huge political campaigns, large brands or for other high – profile events. If you have the budget then make sure that for making your lenses visible to everyone across the country, you incorporate this expensive but effective Nationwide Sponsored Lenses in your campaign.
How to buy Snapchat Sponsored Lenses: As these ads cover a huge audience area and are seen by millions of people, it comes as no surprise that they are the most expensive ads on the Snapchat platforms. If interested, you can directly purchase the lenses from Snapchat's sales team. Depending upon the fact that when you run the campaign, the cost of these ads varies generally between $ 450, 000 to $ 700, 000 per day.
Snapchat Sponsored Geo-Filter
Keeping in mind the point that these filters are viewed by millions of users at least 2.16 billion times a day, it is no wonder that Snapchat Sponsored Geo-Filters are considered a powerful marketing tool. Geo-Filter can be understood as the ad type which is an illustrated overlay that depends on the location where users are located or the things or activities they are up to. Adding the feature of custom messaging or branding to these filters will automatically help you greatly in showcasing your business or company.
The best part about the filters is that geo-filters can be even added to photos and videos that are sent privately and also to the posts shared publicly in Stories. Moreover, depending upon the length of your campaign or the goals, it is completely in your hand to decide that how long will the filters be available.
The best way to utilize the most benefits of this ad type is to use it when you are hosting an event. At such situation, create a Geo-filter which activated based on the location of the event. Doing this will help you because attendees can now use this filter whenever they post pictures from this event. Not only will this be an amazing way of marketing but will also help you spread brand awareness among the network of your target audience.
You can even go for a quicker and less expensive option by creating Geo-filters on demand. So, if you have opened a new product or shifted your store to a new location, you can activate a filter which will be available to use for the users near your store's physical location. Moreover, if you buy these ads directly from Snapchat sales rep, you can also use Smart Geo-Filter to connect your ad to specific locations. This will help you because once you chose to do this, people of the geographical region you have selected will be able to use your filter whenever they take photos or videos.
How to Buy Snapchat Sponsored Geo-Filter: You can directly purchase this type of ad directly from Snapchat's sale team or through its advertising API.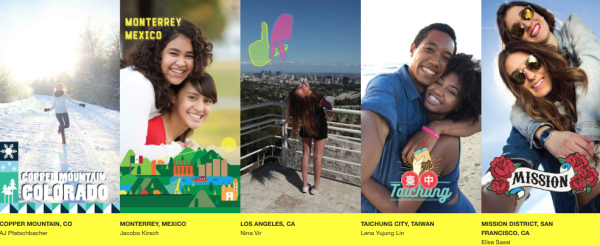 Snap Ads:
The Snap Ads or Snapchat Ads can be simply understood as vertical videos which are shown along with Snapchat's original shows, media companies Publishes Stories, curated Our Stories and between the publicly posted Stories by people. It runs for around 10 seconds and it is mainly used when a company wants its viewers to act specifically like install a new app, access more product information, click on the sales page and so on.
You can also create several sort videos to create a longer video to tell a more elaborate and complete story of your business. The best part of this ad type is that it is very easy to use and has a flexible property which makes it nothing less than a blessing for small businesses.
In your Snap Ads, you can also add three kinds of attachments like app install, long-form video, and web view. App install is like a link which a user can use while watching the ad itself and don't need to leave Snapchat to do it.
When brands promote long videos, they use long-form video tool which creates a short 10 seconds preview video, seeing which if people are interested, they can swipe up to see the complete version. The web view is like a call to action button, swiping on which the users to a mobile web page on which they can learn more about your product.
How to Buy Snap Ads: Snap Ads can be easily purchased through Snapchat's advertising API from Snapchat's sales team and also through Snapchat's self-serve Ads Manager.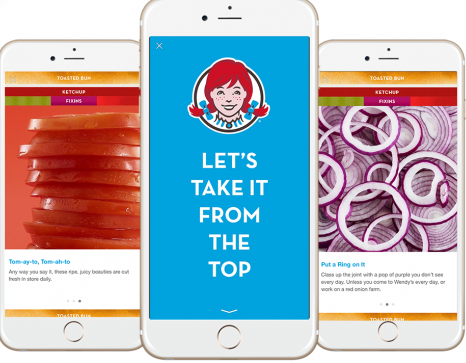 Benefits of Snapchat Ads
Now that we have learned all about the different types of ads available on Snapchat, it is time to bring our attention to how using these ads will benefit us.
Boost and Measure Sales by Region: If you can afford Geo-Filters then you need to know that using this ad type can prove to be effective to measure the audience engagement by region. Moreover, Snapchat has several amazing geographical targeting features which can do wonders in terms of driving foot traffic. There is also a dashboard which calculates the incremental visitations and visitors as well as the demographics of the visitors like age, region, and gender. Snapchat Geo-Filters can also drive great foot traffic at specific locations too. For example, The Bungalow a popular California bar created two Geo-Filters which could be used only at its location. This resulted in the ad having over 300, 000 views and around 30% conversion rate which in simpler words mean that more than one in three people used The Bungalow filter at their locations, thus widely promoting the brand.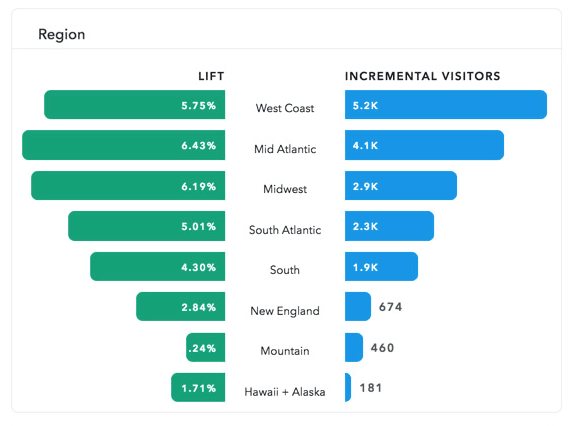 Encourages App Installs: By using the App Install attachment of the Snap Ads, businesses or companies greatly influence their young and tech-savvy audience to install their apps. This is mainly because all the user has to do to install the app is to swipe up on the ad itself and they will be directed to the app installation page without actually leaving the Snapchat platform. After using Snap Ads App Install attachment, you will notice a dramatic boost in your view to install ratio. Moreover, the process is easier and a lot less expensive with Snapchat Ads Manager.
Use Storytelling to Boost Audience Engagement: Once you get to know your audience better, incorporate storytelling to make you brand unique personality stand out and also to present your solutions to the needs of the audience. The overall goal of storytelling is shifting the focus from just selling your product to help your audience to understand your brand as well as product better, in turn pursuing them to do business with you. This works really well with today's savvier than ever audience who believes shopping from a brand which they know and trust than the brand which just markets their product. So, go on a journey with your audience, tell them a story with an approach to make it appear more personal so that your audience can connect with it. You can even ask the customers to share their stories using your brand hashtag to get featured on the community page to increase audience engagement. Urban Outfitters, are a lifestyle retailer brand name which has benefited a lot from this tool because they have earned the trust and loyalty of their customers by sharing stories with content that is primarily customer based.
Sign Up for Snapchat Ads Manager in Five Minutes
Signing up for Snapchat Ads Manager is really a very easy task which can be completed quickly in just five minutes. If you already have a Snapchat account then, you just have to log in but if you don't, then you first need to create yourself a Snapchat account. Once you log in, you need to fill in your business details to make it a business account.
Then the last step of signing up for Snapchat Ads Manager is to enter your payment details so that you can start sharing ads from your account. For payment options, you can either add a credit card or PayPal account details. You can even request for a line of credit. Once you are done with filling up all the important information, you are all set to start campaigns, build up your ads and share it with your audience.
Conclusion
With Snapchat's self-serve Ads Manager, launching your businesses and brands on Snapchat has become easier than ever. After knowing about the three different yet effective Snapchat ad styles and their endless benefits, it is really hard to resist the temptation to experiment with this advertising tool. It is even more difficult when you know that there is a free sign up required to start this journey of success which takes just five minutes or even less to complete.
An already friendly tool for businesses of all sizes and budgets, the new Ads Manager and Mobile Manager are exciting additions as they make ad creation as well as monitoring the progress easier and more goal-driven. Give your business the much-needed boost with Snapchat Ads.