Rocket Skills is the Edu-tech platform made for Upskilling Bharat through high-quality online mentorship and structured online courses for anyone who aspires to start a business with a small investment.
Their quest is to deliver "high-quality, no-frills learning" to those who want to
start their own business and learn from experts one-on-one.
Rocket Skill focuses on creating a very functional and productive community of entrepreneurs, starting with Agriculture Business.
Rocket Skills's main objective is to help others upskill in agriculture in a way that is easy to reach all and educate in a way that uplifts lifestyle and inspires people of all ages, stages, shapes, and sizes to grow beyond their boundaries.
A person from non-argi background can and have been successfully able to grow and start generating crops and yields using well-structured and in-depth courses.
Rather than being too aggressive with our courses, we drove the visitor towards the positivity and use cases where one can benefit from having their own small farms while starting from home.
Rocket Skills is on a mission to upskill India, starting with agriculture technology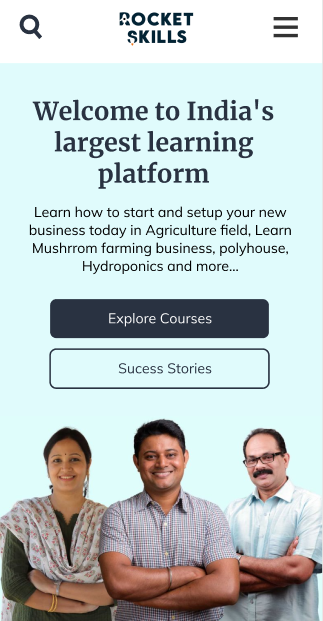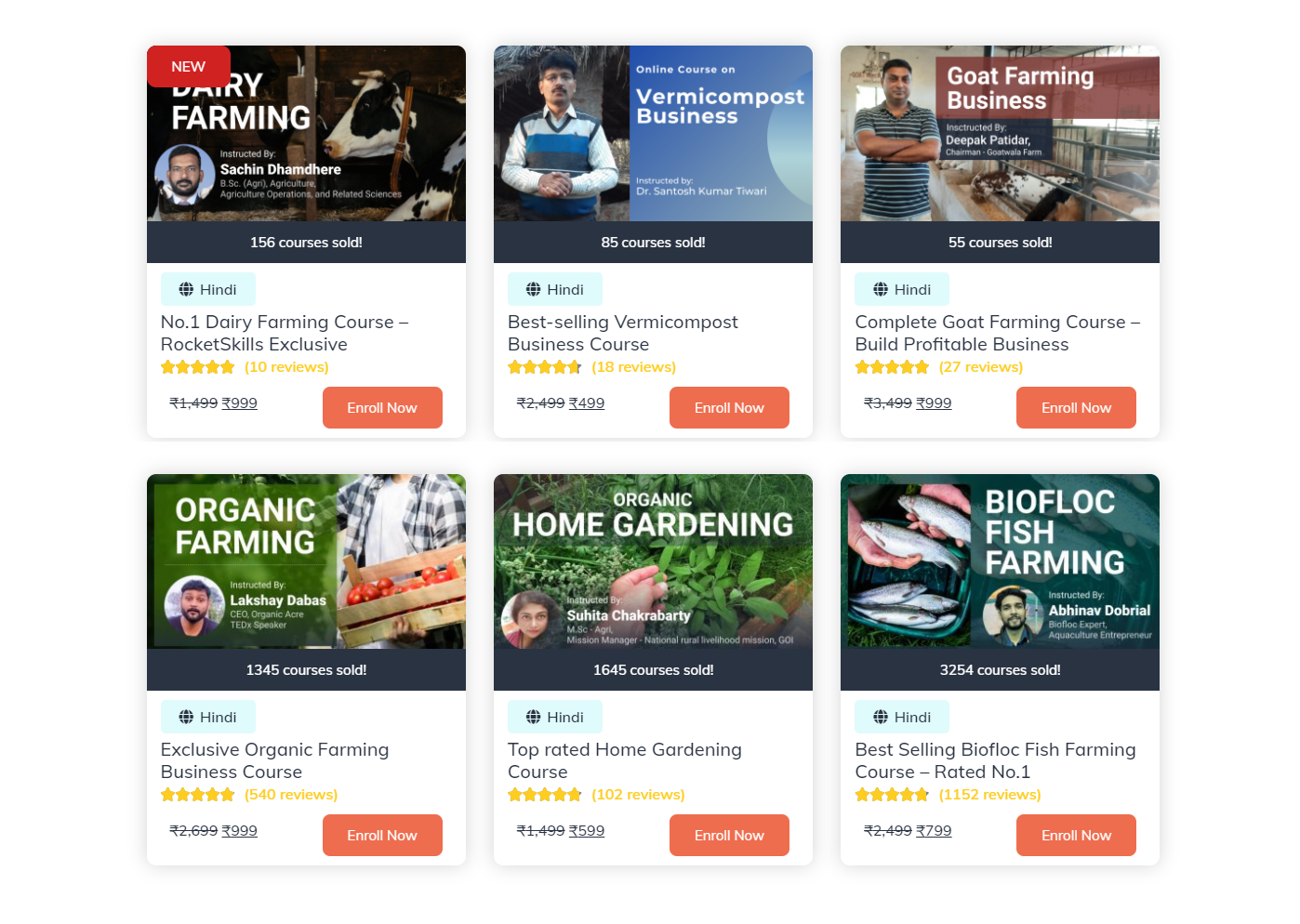 A rising mobile Agri-tech Startup