Scale your revenue & profits strategically fast
With our expertise in e-commerce performance marketing. We can help your brand scale and reach new heights. 
Establish an omni-channel growth backed by data-driven decisions and aggressive A/B testing can never go wrong.
Breaking a stagnant revenue steam within a month with regressive marketing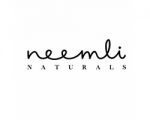 Exponentially increased sales and profits with exceptional ads Optimization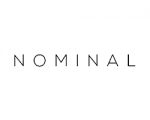 Scaling a B2B eCommerce brand from negative ROAS with performance marketing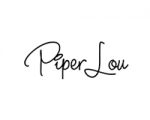 We have platform expertise & have managed over millions of dollars of ad spend on Facebook.
Our Team is well versed with google ads, and strategies to accumulate in brand growth
Strategically placing youtube ads to increase brand awareness and brand recall
Acquiring high life time value users from the ads with aggressive testing on Snapchat
Harnessing the massive attention on TikTok platform to get revenue and brand awareness
High quality B2B leads, as well as strategically using it for B2C brands with LinkedIn
Empower your brand with our experience & expertise in digital
Every Brand's recall, value and motive is different and so are the sales funnels. We all know the impact of a good video funnel being in work, and how it helps in scaling the revenue many folds
What type of audience and creative should be pushed, which can work better, and all the 1000 other things, we have it covered in our strategy planning. With every campaign, our whole team of marketing brainstroms on the things we can do, and how we can provide you the marketing edge
Our team of marketers is good in analyzing data, figuring out the trends, and making KPIs better, day by day. We have a proven record of scaling while keeping the performance a priority.
Knowing when to hit and where to hit, is only possible when a team does deep data analysis, and we do that, exactly
We don't just focus on orders, but how many orders can we get out of people, and how we can help create a brand that resides in consumers' hearts, so that they provide a high lifetime value
With our extensive reports on Google data studio, measure impact correctly, figure out the winning trends, and then act on it. Taking data-backed decisions with the creatives, audiences and objectives has helped us in scaling brands that matter.
We Marketers know how important is A/B testing is, for constantly see what's working, and how can we scale on things.  Our team knows how to work on various set of audiences, marketing strategies, ad creatives, funnels, and scrap out the non working ones,
Tips, tricks &
everything marketing
Successful projects &
everything results
Growth hacks &
anything you need
We're an  located in Toronto, Canada. Time and again We've proved our place in the market by providing exceptional results to our clients.
OrangEdge's performance marketing skills & enthusiastic approach helped us with our digital distribution goals. I would strongly recommend them to anyone building a digital-first brand & looking for a reliable agency partner.
OrangEdge's main strength is their data analytics and working on strategies that back it. Their creative team knows what to push to the audience. B2B is trickier than B2C, and these guys pulled it off with magic
I was looking for scaling my revenue and came across OrangEdge. They did the right thing at the right time, when we wanted to scale around EID, and gave us phenomenal returns on ad spends.
Yes, I'd like to receive occasional marketing emails from OrangEdge.
I have the right to opt-out at any time. View
privacy policy
.