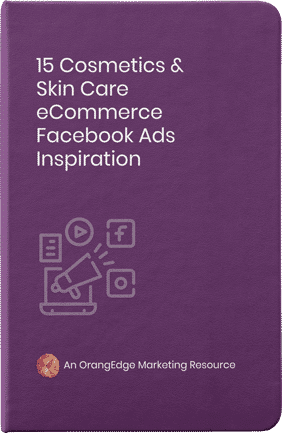 15 Cosmetics & Skin Care eCommerce Facebook Ads Inspiration
Get to know what other Cosmetics and Skincare brands are pushing as Facebook ads for better ROAS. 15 great cosmetics ad examples to cleanse your pallet.
This Marketing Resource has been created by OrangEdge for Skincare, Beauty, and
Cosmetics eCommerce store owners and help them get Ad Inspirations for their Marketing
Campaigns.
Find a list of brands and the kind of creative ads they run to get their audience to transact.
We judged the Ads on three parameters discussed below.
The parameters or the listing
are not in any order of preference
Creativity
Ad Copy Impact
The X-Factor
How different cosmetics and skincare brands are utilizing Facebook as an ads platform and reaching out their customers.
Some key takeaways regarding successful ads/ creative ads, which you can implement in your Facebook Marketing  to set yourself up for success.
Create better & effective cosmetics & skincare Ads
15 Cosmetics & Skincare eComm ads
Inspire your creative design language
Ways to reach out and communicate